Humanoid Mapper (Ethan to UMA model)
---
Preparing Unity's Ethan example model for UMA with the Humanoid Mapper.

Step 1. A new base skinned mesh needs the bones of all content that will be merged later. Ethan's glasses are skinned to a few bones that are missing from Ethan's body.

Use the skinned mesh renderer context menu command "Skinn: New Bone Array" on Ethan's body as a solution.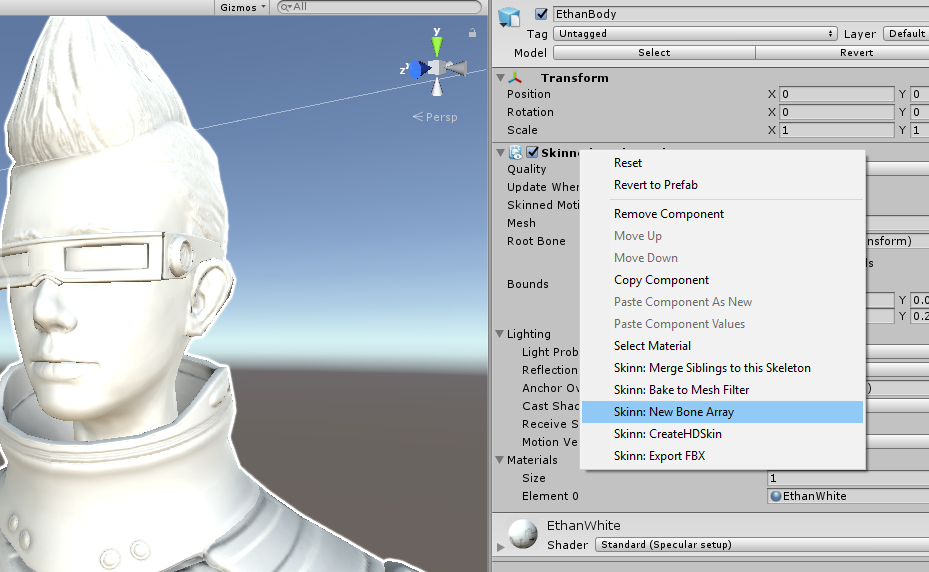 Step 2. Add Ethan's body into the skinned mesh renderer variable on the HM Window.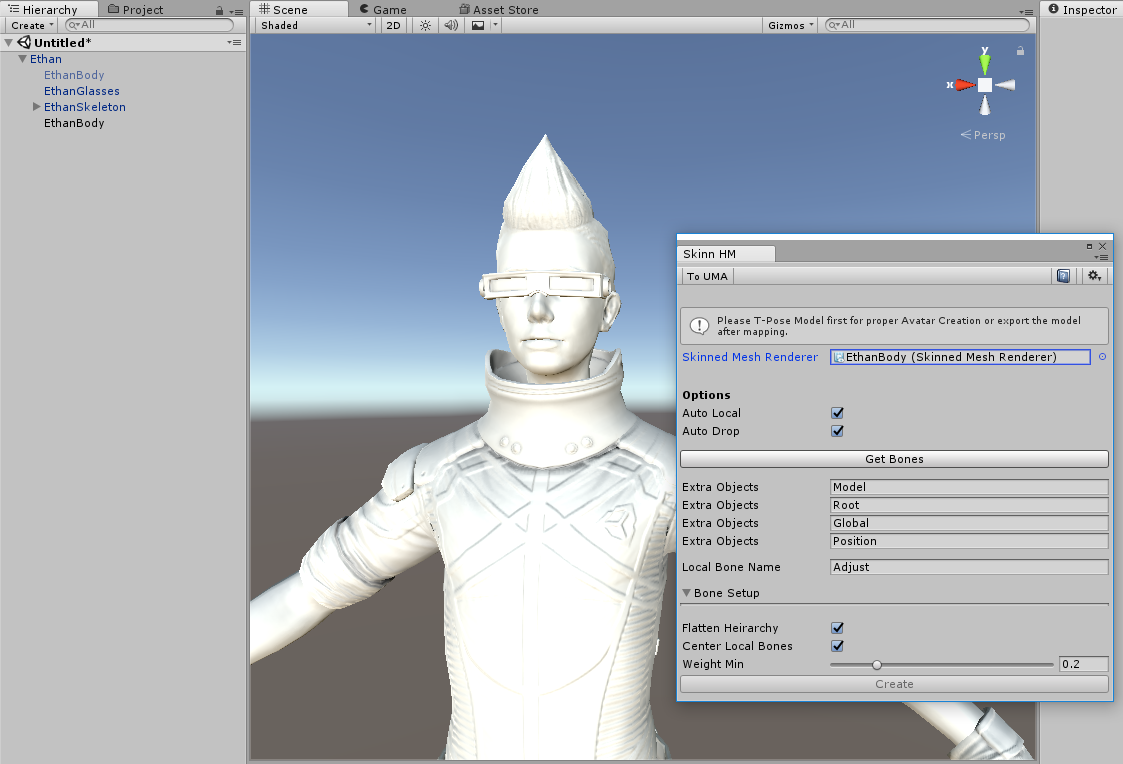 Step 3. Leave auto-mapping options to defaults and press the "Get Bones" button.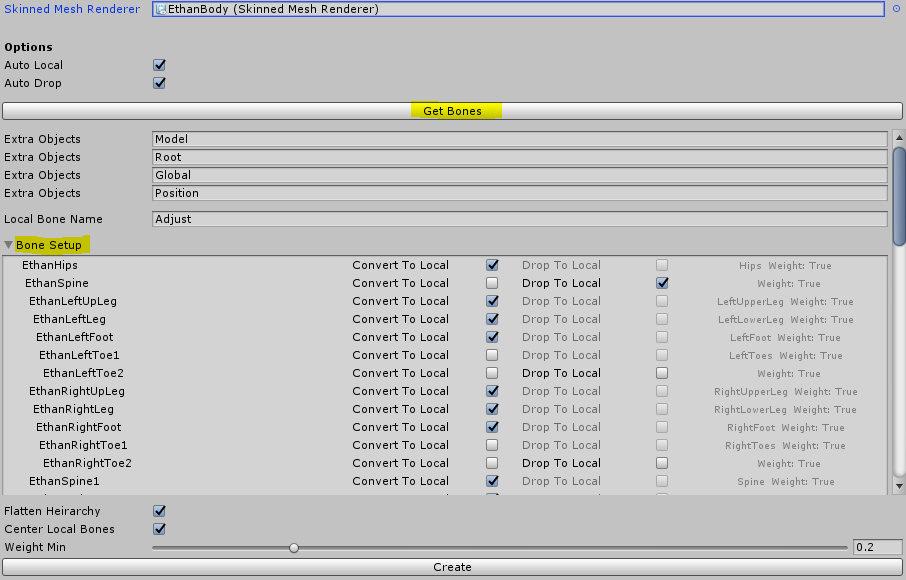 Step 4. Press the "Create Button" to create a new base model and skeleton.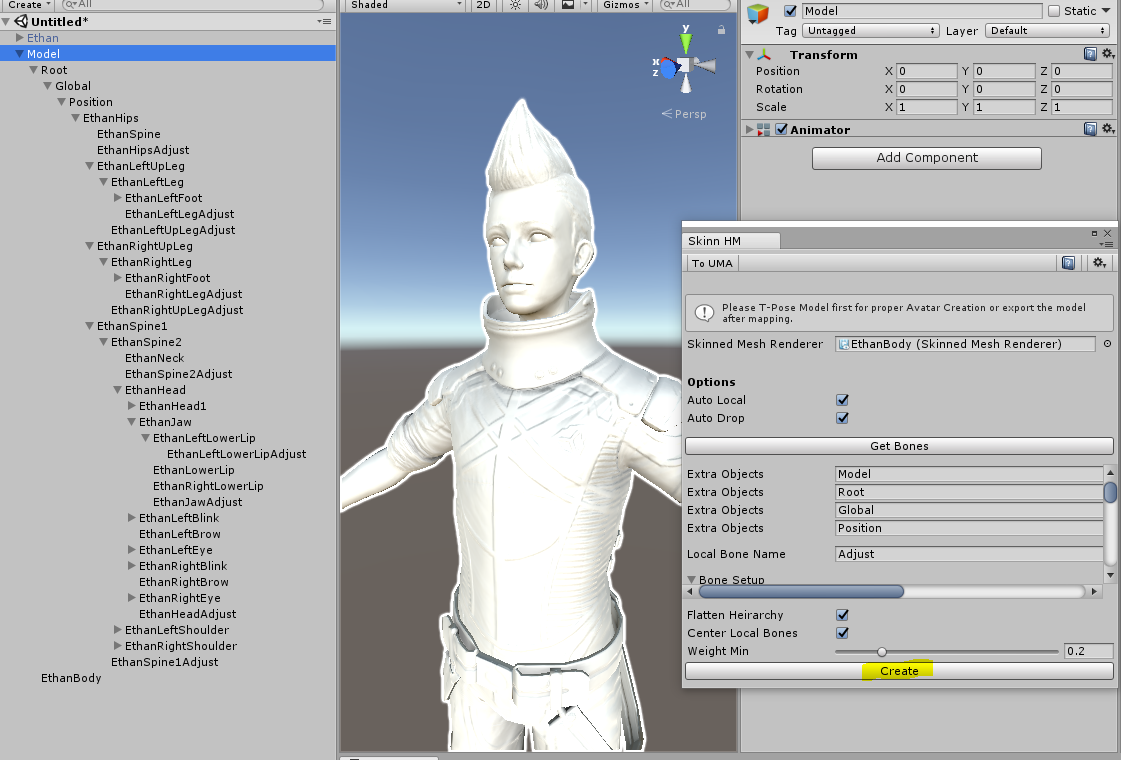 Step 5. With the Merge Helper component to merge any old content to the new model. Content can be merged later as well. This component work-flow will handle more advanced features in the future. Make sure to use the component and not the context menu when merging original content.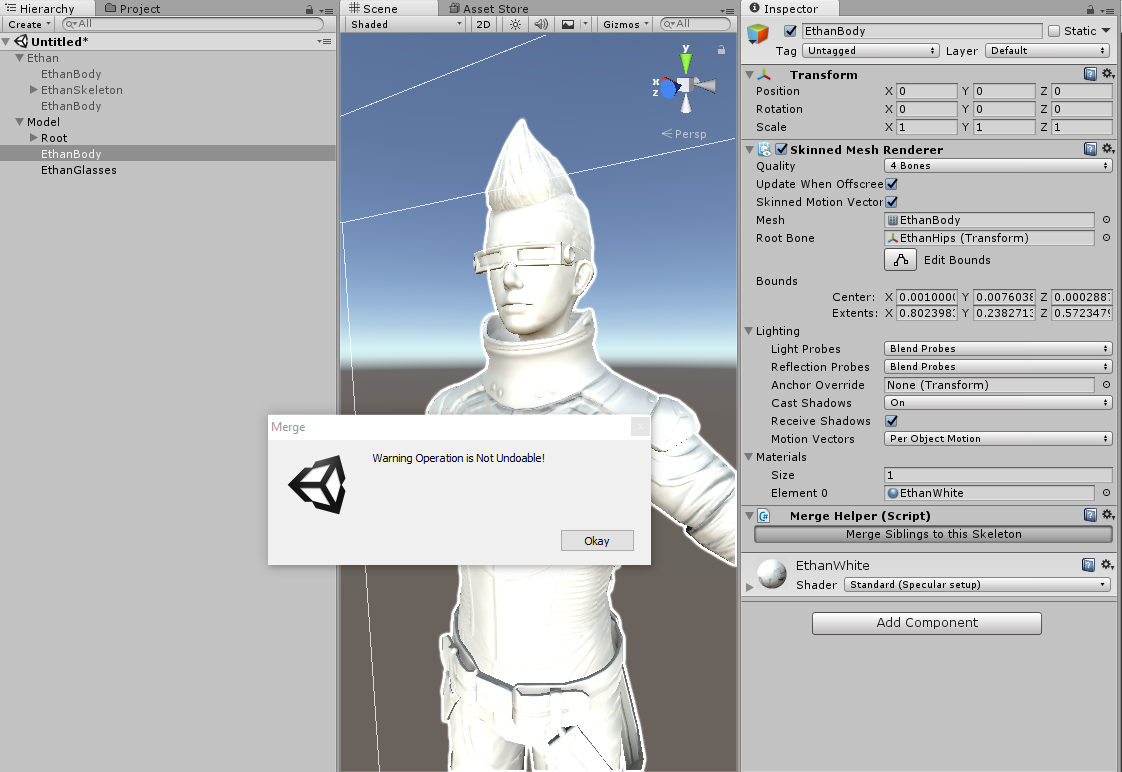 Step 5. Export skinned mesh(s) with the context menu command "Skinn: Export FBX".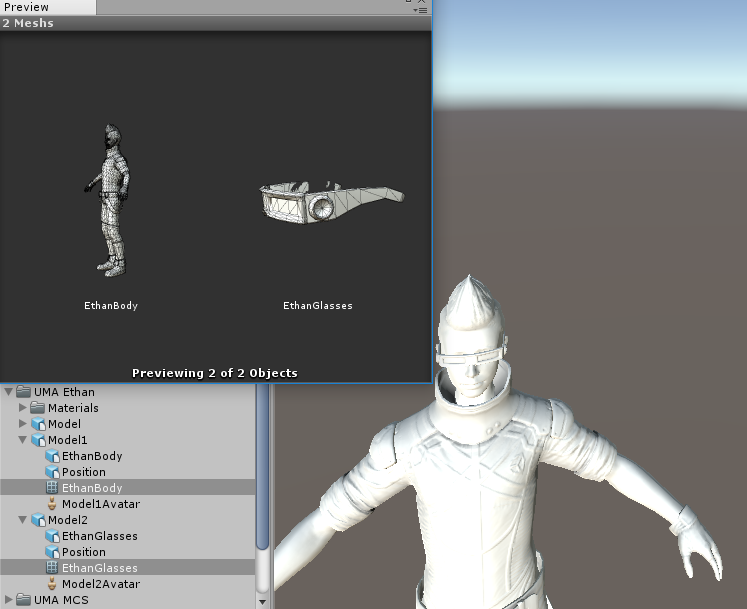 Please let me know if you have any issues, thanks.

UMA tutorials

http://www.umawiki.secretanorak.com/Tutorials#UMA_Race_Creation